Label-Aid Systems Inc prides itself on being an innovative problem-solving resource for its customers.
One example of this is a large Bath Group manufacturer that lacked a system to correctly identify build dates and manufacturing sites on its bath and shower units, when dealing with warranty claims. Working with their Manufacturing and Marketing groups we developed a system consisting of a Serialized Domed Decal and a corresponding serialized barcode label allowing for effective tracking of its Bath Units.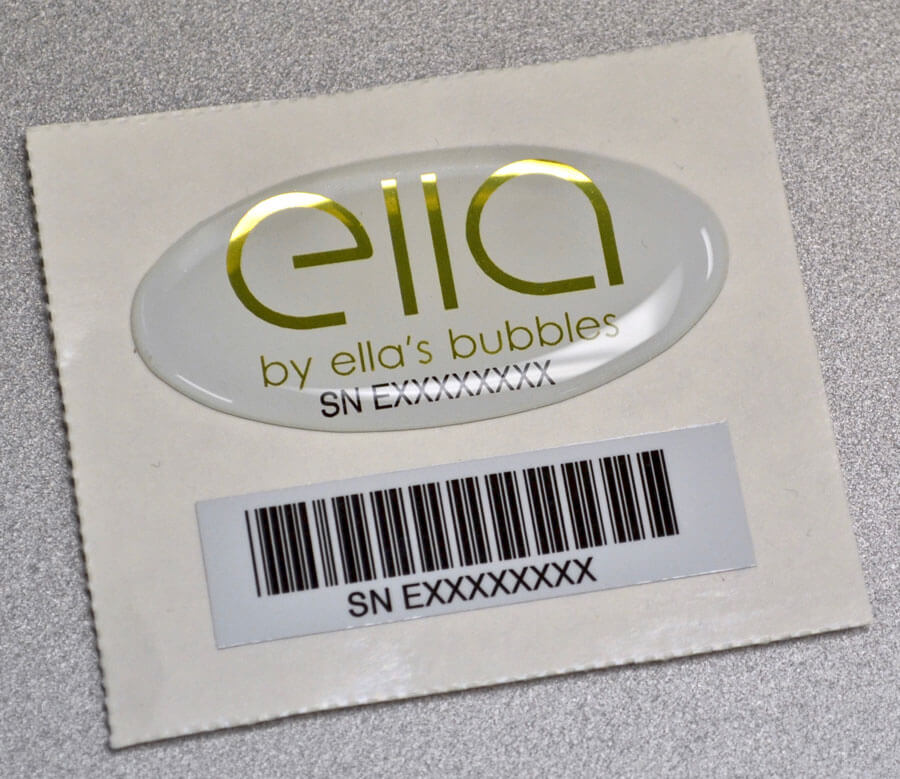 The domed label construction is a polyester face sheet with an aggressive adhesive. The entire label is covered with an Acrylic Dome which adds depth and has a very attractive appearance. The graphics are the various logos corresponding to the different manufacturers within the Bath Group family and a human readable serial number and corresponding bar code. This allows the bath component to be identified and traced back to the manufacturer as well as an attractive means for the end user to identify the brand once it has been installed in homes, hotels or resorts.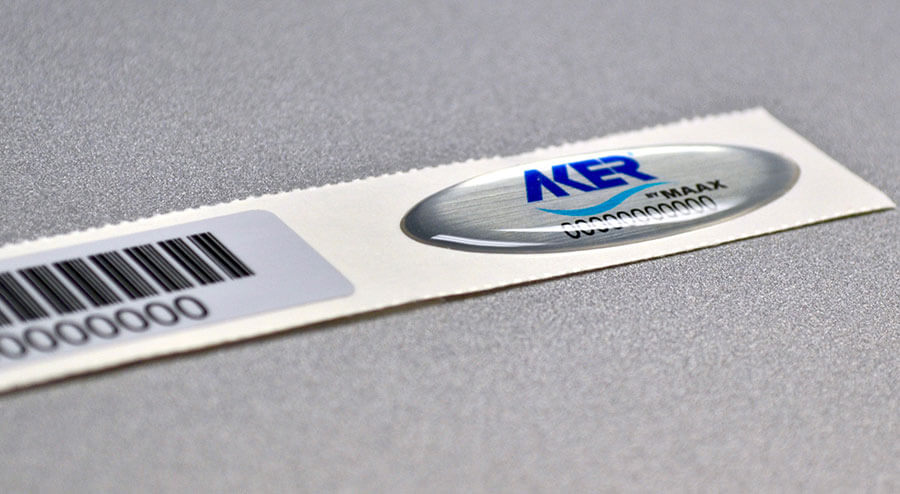 The domed decals are applied to finished Bath Units prior to shipping with the barcode labels being applied to the corresponding build sheet paperwork.
The labels are scanned into the Bath Groups database allowing easy access to data for warranty claims or any other need to identify build data of a particular Bath Unit.
This process has been deemed a success by the Bath Group and has been adopted by other manufactures as well.
Delivering the best in asset tag and asset label printing for accountability and inventory tracking, Label-Aid Systems' asset tracking labels are perfect for identifying computers, scanners, printers, machinery, office furniture, tools and heavy-duty equipment. Available in hundreds of colors, design styles, and numbering configurations, these custom equipment ID tags can also be expedited for clients requiring urgent delivery.